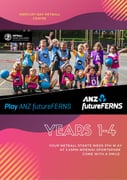 Competition begins Wednesday 5th May 3.45pm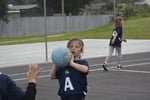 Year 1 & 2 Introduces Netball to 5-6 year olds. The aim is to develop fundamental movement and basic Netball skills. Playing 4 v 4 allows the players to pass, catch and shoot from day one.
Year 3 & 4 is designed to be fast and fun, maximising participation and touches of the ball. With modified equipment and less players on the court, in 5 v 5 the game is less complicated.